The Atelier Robert Doisneau
«There are days when the simple act of seeing appears to be true happiness.»
The Atelier Robert Doisneau was founded by Annette Doisneau and Francine Deroudille, the photographer's two daughters, to conserve and brand his work. The Atelier is not open to public.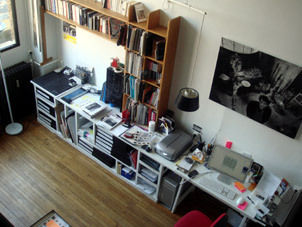 The Atelier is located in Montrouge, a nearby suburb of Paris, in the flat where Robert Doisneau himself had been working for more than fifty years.
It houses 450,000 negatives that may one day be used for new exhibitions and art books, and the discovery of unseen photos.